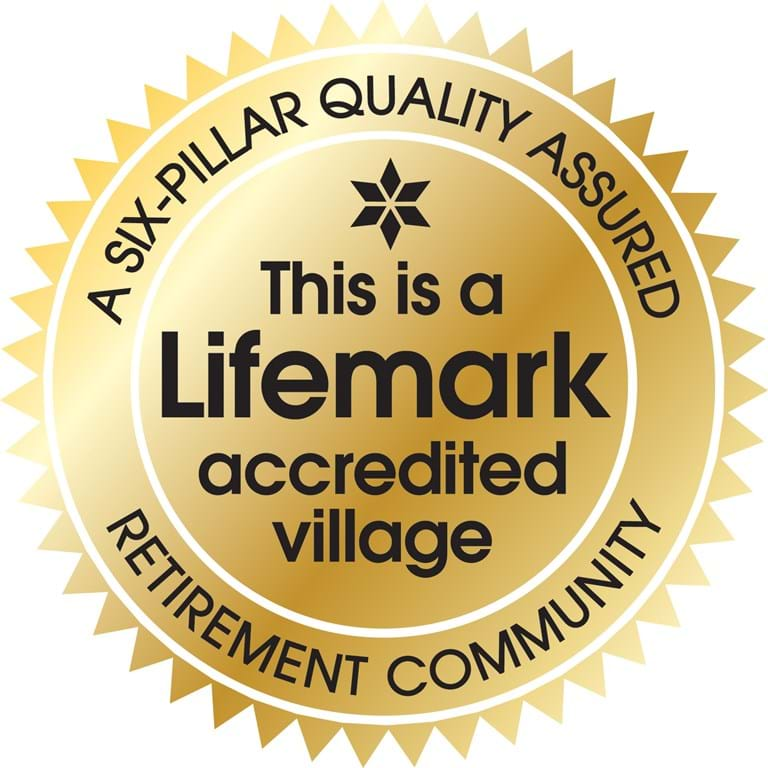 Accreditation
The Lifemark Village Scheme replaces the Australian Retirement Village Accreditation Scheme (ARVA), and builds on its fine track record in accrediting many hundreds of high-quality retirement living communities across Australia.
Lifemark is geared towards continual improvement, and assists operators and villages to be more accountable and responsive to village residents, which in turn safeguards the industry against unnecessary regulatory intervention.
Improved industry standards with a resident focus
The Lifemark Village Scheme standards have been devised to ensure that all people in our communities live in ethically managed villages, and enjoy a comfortable and safe lifestyle.
Lifemark also provides a strong platform for operators to assure prospective and existing residents that they are committed to standards that go well beyond what the law requires.
The Lifemark Village Scheme has 26 standards, which align with international standards and capture the essence of high performance from a resident's perspective. The standards are divided into six categories of village performance:
Lifestyle: social activities, transport, resident involvement in decision making
Support: information, resident orientation, communication, satisfaction
People/staff: dignity and privacy, performance of employees and volunteers, staff orientation, performance management, people development
Safety: security, signage, emergency procedures, disaster planning
Regulations: food and catering, financial arrangements, compliance, occupational health and safety, insurance
Village policy: dispute resolution, resident meetings, maintenance
Third party auditors – greater independence
A professional accreditation body, BSI Australia, has been contracted to independently administer the Lifemark Village Scheme.
BSI is one of Australia's largest and most experienced accreditation and certification bodies. It audits dozens of schemes for a variety of industries and complex consumer-oriented businesses, including Woolworths and McDonalds, and health and human services providers.
BSI is responsible for the appointment, training and development of auditors, and all aspects of the accreditation process.
Benefits to retirement village operators
The key benefits to retirement living communities from accreditation under the Lifemark Village Scheme include:
Independent auditors, which will give residents greater comfort as to the independent nature of assessments, screened for conflict of interest with villages (residents, managers or owners);
The introduction of a new 18 month on-site surveillance check, the most rigorous for any industry association;
A new, simpler and more equitable annual fee structure that takes into account the size of the village operator;
Operators with two or more sites and centralised head office systems will be audited by a multi-site sampling and head office method, in recognition of the evolution of operational systems for many multi-village owners.
---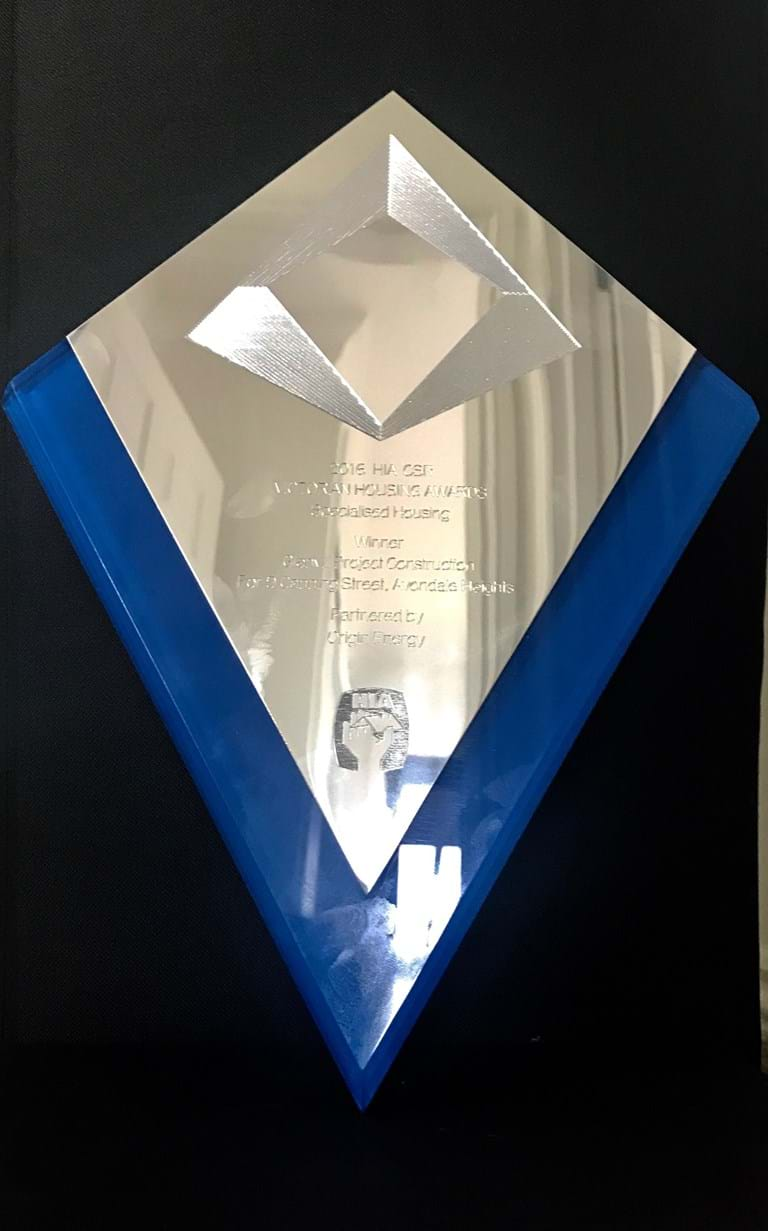 HIA Specialised Housing Award 2016
Glenvill were awarded the Specialised Housing Award by the Housing Industry Association (HIA) in Victoria, the official body of the Australian Home Building Industry, in November 2016 for their work on Stages 1 & 2 of Rivervue.
"The project has been cleverly staged to accommodate the growing requirements for this style of living," the judges commented.